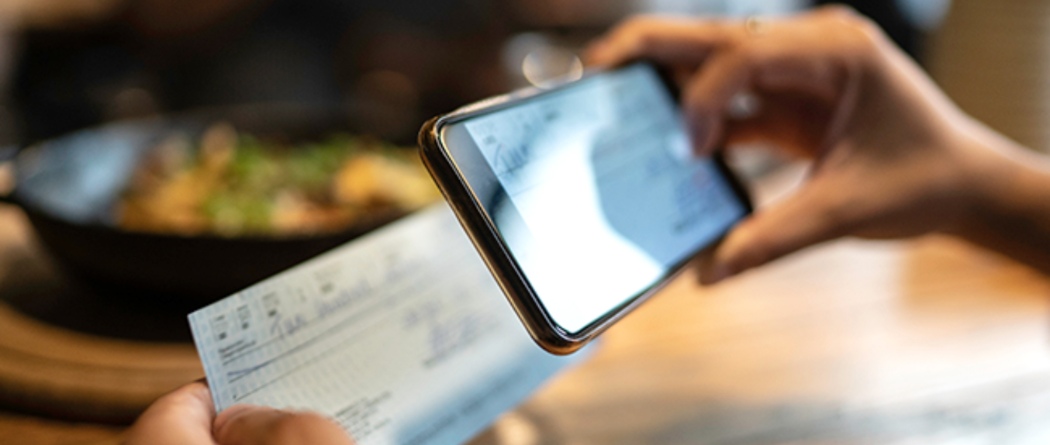 Who can use Mobile Deposit?

Mobile Deposit is available with Personal Online Banking, or to Business Online Banking customers with an E-Business checking account.  To use mobile deposit, simply download LCSB's mobile banking app.
Is there a cut-off time to submit my Mobile Deposit?
The current cut-off time is 5:00pm Central for same Business Day credit. All Mobile Deposits submitted after 5:00pm Central, or on Saturday or Sunday, will process and credit the next available Business Day (Monday thru Friday, excluding federal holidays).
What checks are eligible for Mobile Deposit?

You may only deposit checks payable to you or another owner on your account.
Are there any checks or items that are NOT eligible for Mobile Deposit?

Yes. The following checks or items are NOT ELIGIBLE for Mobile Deposit:
Checks or items payable to any person who is not an owner on the account (third party checks)
Checks or items containing alterations to any fields on the front of the check or item (including the MICR line), or which you know or suspect, or should know or suspect, are fraudulent or otherwise not authorized by the owner of the account on which the check or item is drawn
Checks or items previously converted to a substitute check as defined in Regulation CC
Checks or items drawn on a financial institution located outside the United States
Checks or items not payable in United States currency
Checks or items dated more than 6 months prior to the date of deposit (stale dated items)
Checks or items not properly endorsed
Money Orders
Savings Bonds
Traveler's Checks
Insurance Drafts
Checks from a closed account
Non-negotiable items such as check stubs or copies of checks
How should I endorse the back of my check?

When submitting a Mobile Deposit, you are required to endorse the back of the check with the words 'MOBILE DEPOSIT LCSB' or 'MOBILE DEPOSIT LYON COUNTY STATE BANK' followed by your personal endorsement. All checks not endorsed with this restrictive wording will be rejected.
How do I initiate a Mobile Deposit?

Before you begin, make sure your check is legibly endorsed in the proper location (proper end) on the back of the check. 
To deposit a check, log into your Online Banking through LCSB's Mobile Banking App. Select 'Deposit' from the account dashboard screen or from the Main menu, click on 'Deposit Check.' First time users, will be asked to choose an account they would like to enroll in Mobile Deposit and then agree to the terms of the service. Once approved, enrolled users will be prompted to enter the dollar amount of the item they are depositing, choose the account they wish to deposit their check into, and then asked to take a front and back photo of their check.
What should I do with the original check?
You will receive a 'successful' confirmation message on-screen after you successfully submit a check for deposit. We suggest you confirm the deposit was credited to your account, before destroying the check. It is your responsibility to ensure the check is held in safekeeping or destroyed after you have submitted a mobile deposit. As best practice, we recommend that you keep the check for at least 10 days before destroying.
Checks submitted for deposit through Mobile Deposit SHOULD NOT BE cashed or deposited using another method. Once it is submitted as a mobile deposit, the original item becomes void.
How many checks can I deposit at one time?

One Mobile Deposit credited to your account consists of one check. If multiple checks need to be deposited, multiple Mobile Deposits will need to be submitted.
When do I see my credit for a Mobile Deposit?

Funds from a Mobile Deposit are generally made available no later than the next Business Day. Occasionally we may decide to delay availability of funds from a Mobile Deposit based on such factors as credit worthiness, the length and extent of your relationship with us, transaction and experience information, and such other factors as Lyon County State Bank, in its sole discretion, deems relevant. In general, funds delayed for the above reasons will be available no later than the 4th Business Day.
What if my Mobile Deposit is rejected?   Do you have any tips for successful deposits?


An email notification will be sent to you if your Mobile Deposit was rejected. Email notifications are not always instant and sometimes may only be sent during regular business hours, Monday through Friday.
Some tips for a successfully submitting deposits include:

Legibly print the endorsement on the back of the check using dark ink.
Endorsements written in cursive may be difficult to read.
Try not to overlap with other text, signatures, etc. Write small enough to fit your endorsement on one line and your personal signature on the line below it.
Make sure you are endorsing the proper end of the check.
Check images must be clear and in focus with all four corners of the check visible.
To take photos of your check, place the check on a plain dark surface with good lighting.
Ensure the check is flat with no bent corners.
Align the check within the boxes shown on screen. Hold the device steady until the image is captured.
If the check is badly damaged or wrinkled, you may have to present the check at a branch location.